Overview
Microsoft 365 (Outlook) Calendar Integration is a great way to make sure learners are updated on the course due dates and scheduled live events. Learners receive events from a recognizable and admin-defined source (for example learning@company.com). Updates to activity details are automatically synced to learners' calendars. This integration is a great way to ensure learners are organized and have a way to see all due dates within the course.
Microsoft 365 Calendar Set-Up
When the integration is enabled for the institution, a "Microsoft 365 Calendar Integration" section will appear within Course Basics.

Course Builders can enable/disable the integration on a course-by-course basis. By default, the integration is disabled.

The account used for the institution-level setup is displayed and will be used across all events for all courses.
Select the Admin wrench on the top right-hand corner of the course homepage.

Navigate to "Basics" from the drop-down menu.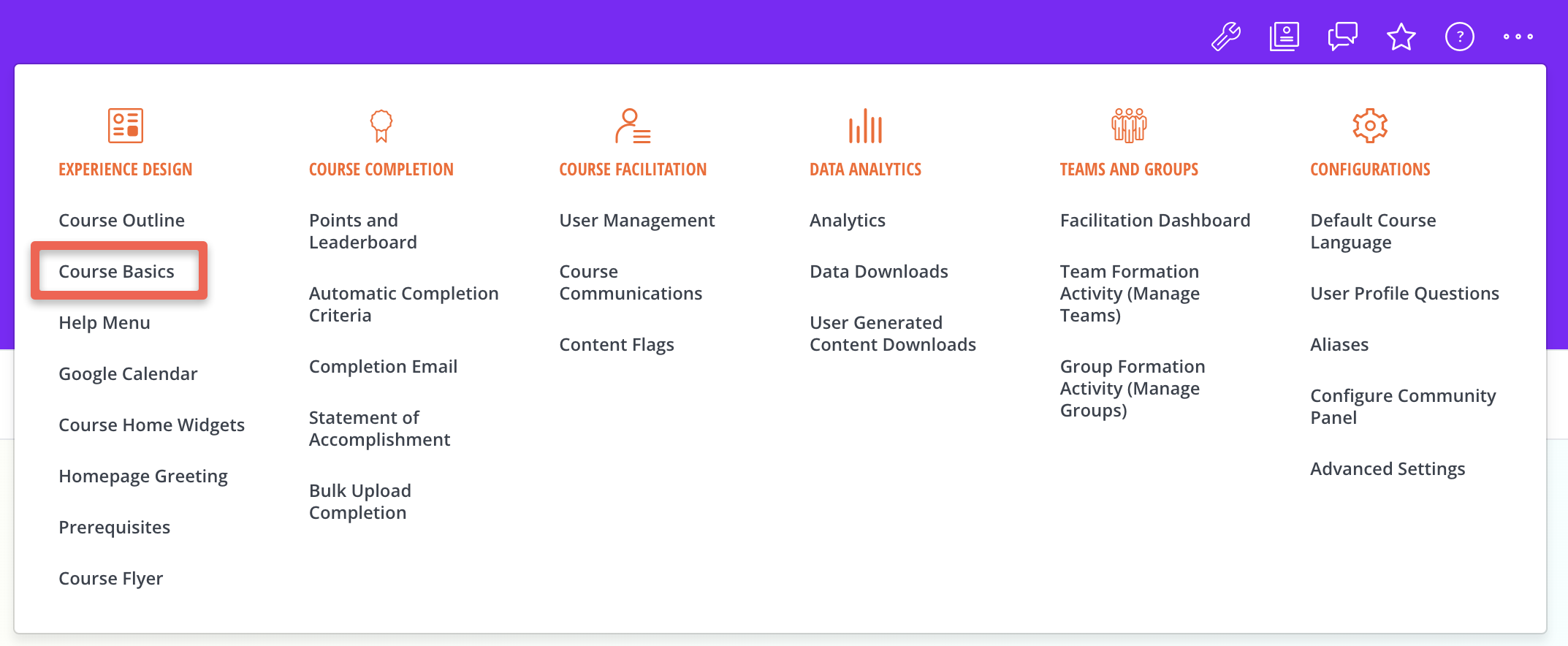 3. Scroll down to the "Microsoft 365 Calendar Integration" section.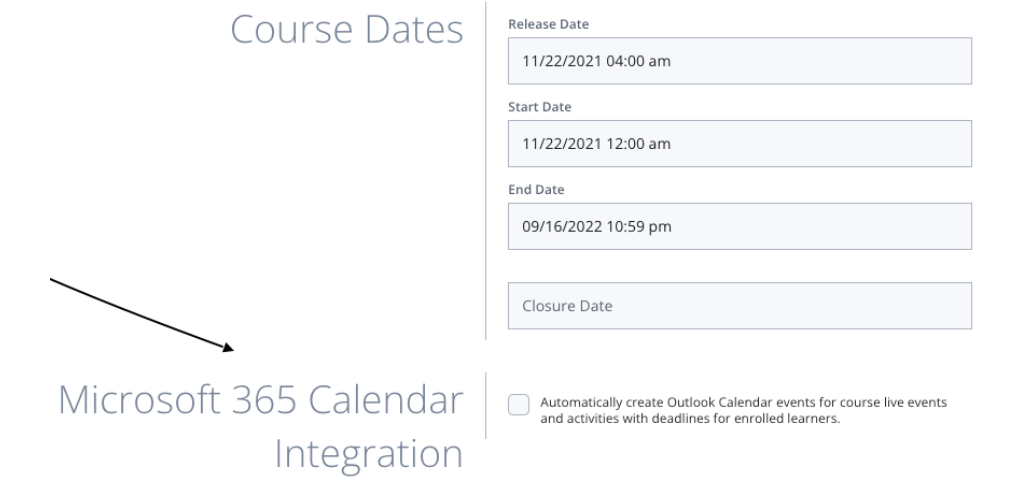 4. Check the box to enable the integration for the course. Uncheck the box to disable the integration for the course.
Note: If you do not see the option for MS 365 Calendar Integration, the Org Admin will need to enable the integration.
When setting up your Microsoft 365 Calendar integration, the following conditions must be present for a calendar invite to be sent:
The integration must be enabled within course basics (see steps above)
Course must be listed as a production course
Course must be active (not closed)
The lesson page where the event is created must be released to learners
The date/time of event or deadline must be in the future
Learners must be enrolled

prior

to the date/time of the event or deadline
Do you have any questions?
Submit a request or email the NovoEd Support Team at hello@novoed.com. Thank you!