Overview:
The Microsoft 365 (Outlook) Calendar Integration enables automated calendar invitations so users are up to date with the course due dates, and scheduled live events. Updates to activity details are automatically synced to the user's calendar.
Directions:
First, an Org Admin will need to enable the Microsoft 365 Calendar Integration. Enabling the feature at the org level will give Course Builders the option of enabling the integration for specific courses. Course Builder directions are located here.
To enable the Microsoft 365 Calendar Integration (Org-Level):

Select the Advanced Settings wrench icon at the bottom of the left-hand panel on the Org Admin Dashboard.

Scroll down to "Microsoft 365 Calendar Integration"

Select the blue Configure button. You will be directed to log into your Microsoft account.
On the Microsoft "Pick an account" page, select the account NovoEd will use to create calendar events. As a best practice, this should be a generic account (provisioned with a mailbox/calendar) rather than an account tied to a specific person.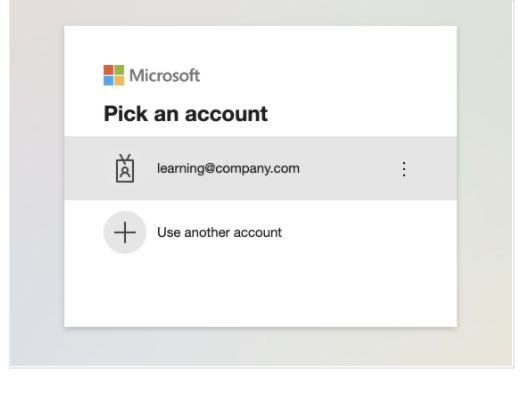 This email address will appear as the organizer for all calendar events across all courses.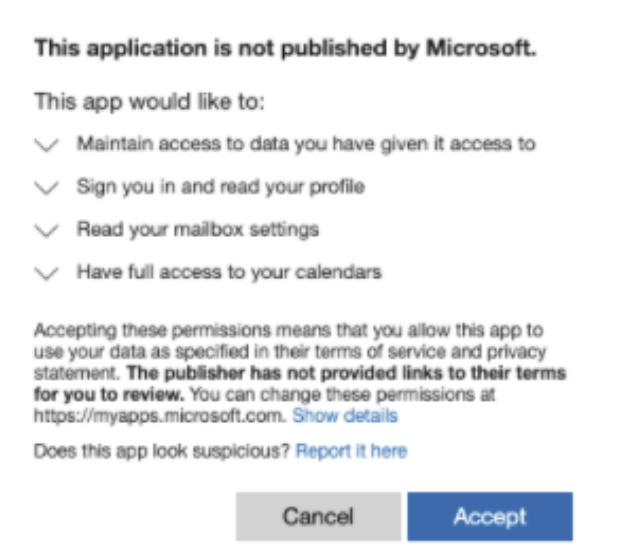 5. When setup is complete, a success message will appear atop the Advanced Settings page, the email address configured and an option to disable will appear within the "Microsoft 365 Calendar Integration" section.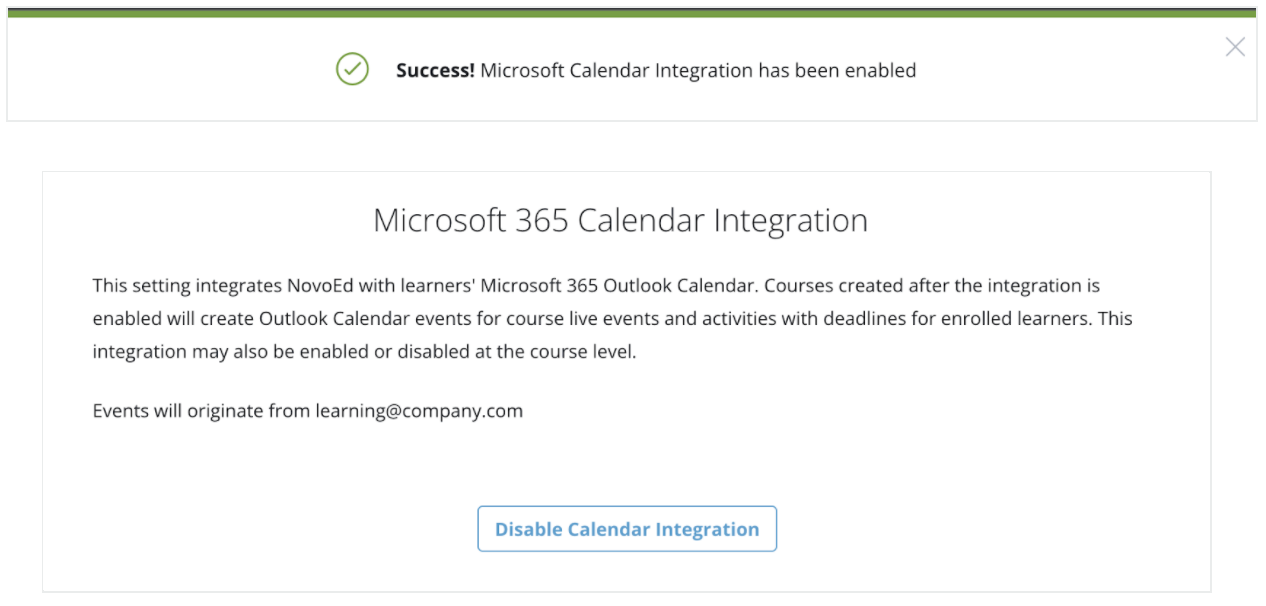 How will the integration appear to learners?
Once the integration is configured, learners will then receive both an email notification and calendar invite in Outlook: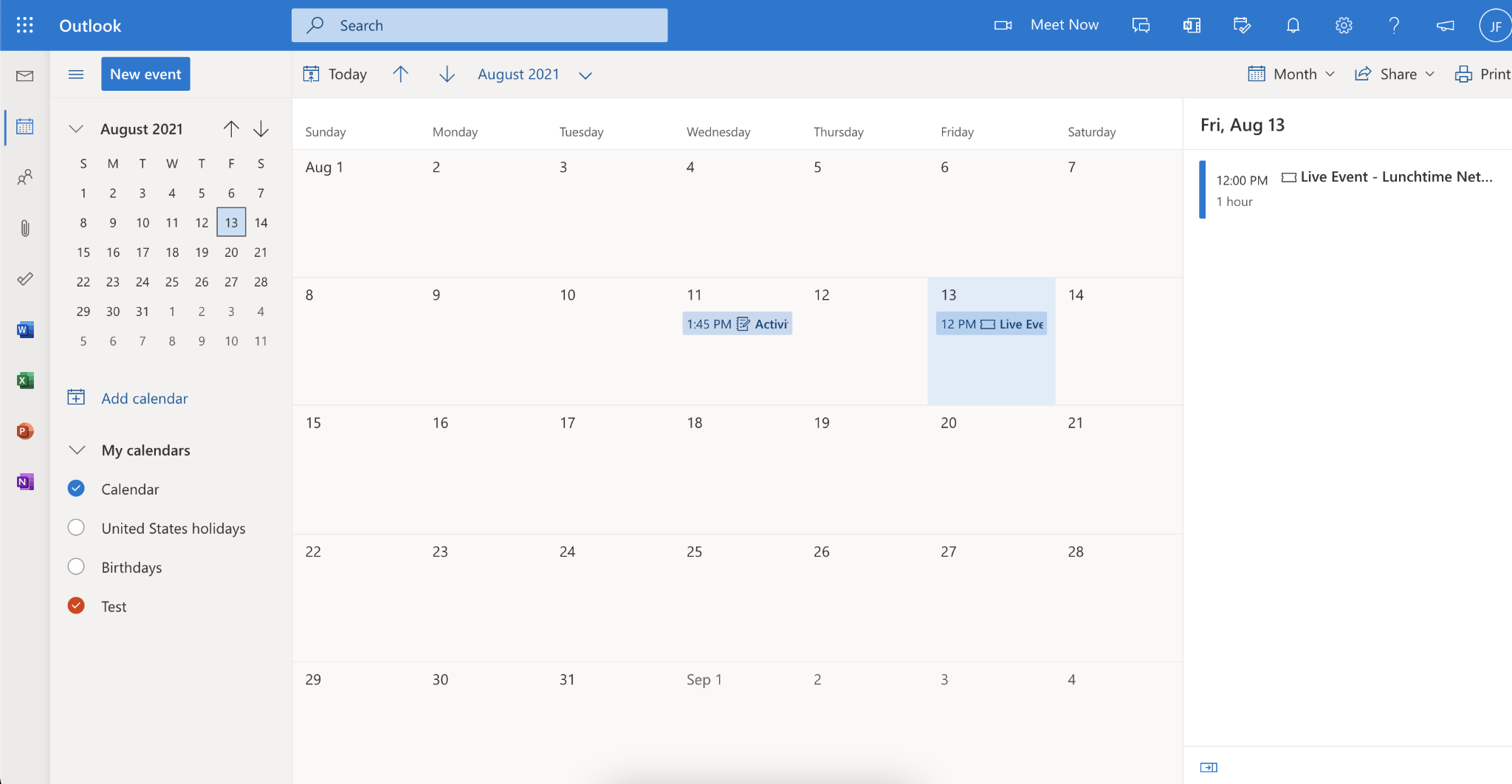 Updates to the event will be synced to the learner's calendar as well: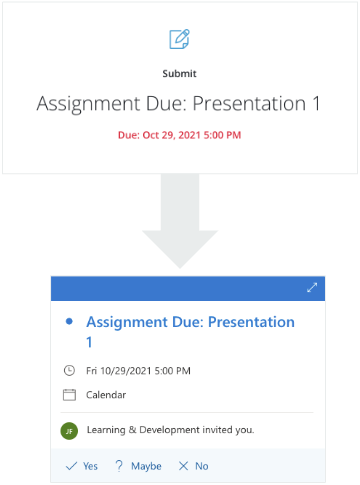 Re-authentication Alerts
When the authorization for the Microsoft 365 Calendar integration has expired, Org Admins will receive an alert within the platform and via email. While in this state, the Calendar integration will not be able to create or update calendar events.
Please follow the steps provided in the email to reauthorize the integration. An in-platform notification will also be displayed atop the NovoEd admin interface, so the integration can be reauthorized.
The Calendar integration will start creating events after reauthorization is completed.
Do you have any questions?
Submit a request or email the NovoEd Support Team at hello@novoed.com.
Thank you!